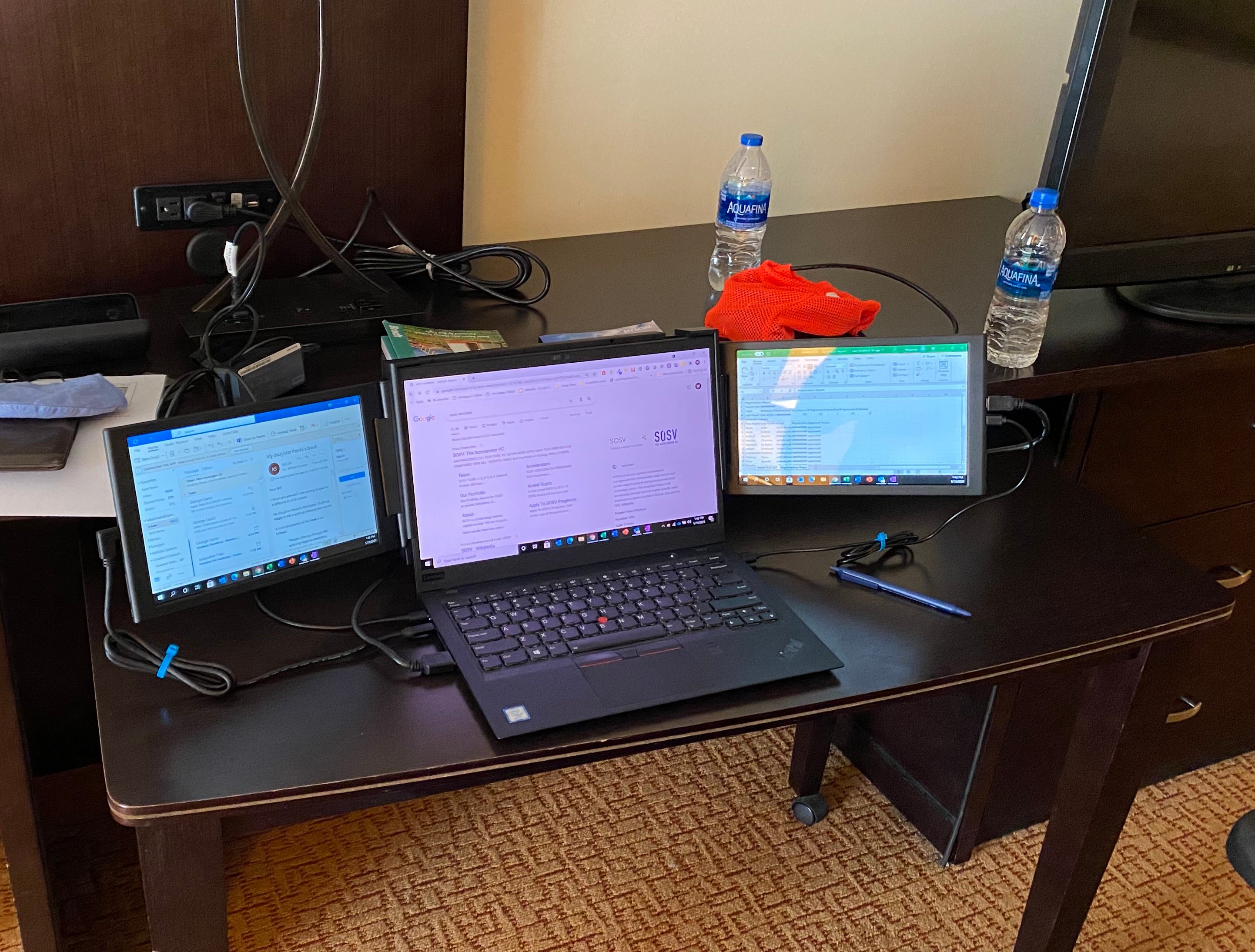 Here's a new product we recently checked out. The Xebec Tri-Screen is a portable laptop attachment that adds two additional screens to any laptop, instantly boosting your productivity! If you're used to multiple screens at your main office location, this is a great way to get the same experience on the go with the portable laptop attachment.
Many studies have shown that multiple monitors can boost your productivity by up to 50%. Keep your documents or notes open while you're on a Zoom call on the road, or keep you email in calendar in sight while you're working.
The set up is easy, and the tri-screen works with just about all laptops. We recently tested on a Lenovo, and after a little work figuring out the connectors and neatening up the cables, the system was ready for action. The website advertises a 15 second set up, but give yourself a bit more time to configure it on the first try, while you're figuring the connectors. After that, 15 seconds is about right.
The system comes with several adapters and Xebec will provide extra adapters if you need them. There's a set up guide for many common laptops on the website: Set up Guide.
The kickstand is important! The weight of the extra screens will otherwise cause your laptop screen to tip over. On a slippery counter top, our laptop almost went flying with the force!
The system is lightweight at two pounds, and you can store it in an extra laptop sleeve for travel.
Mobile work is here to stay and we really like this tri-screen adapter for productivity anywhere! The photo featured above is a snapshot from a hotel room showing the product in use, and here's an inspiring marketing photo from the Xebec website. Ready to go mobile?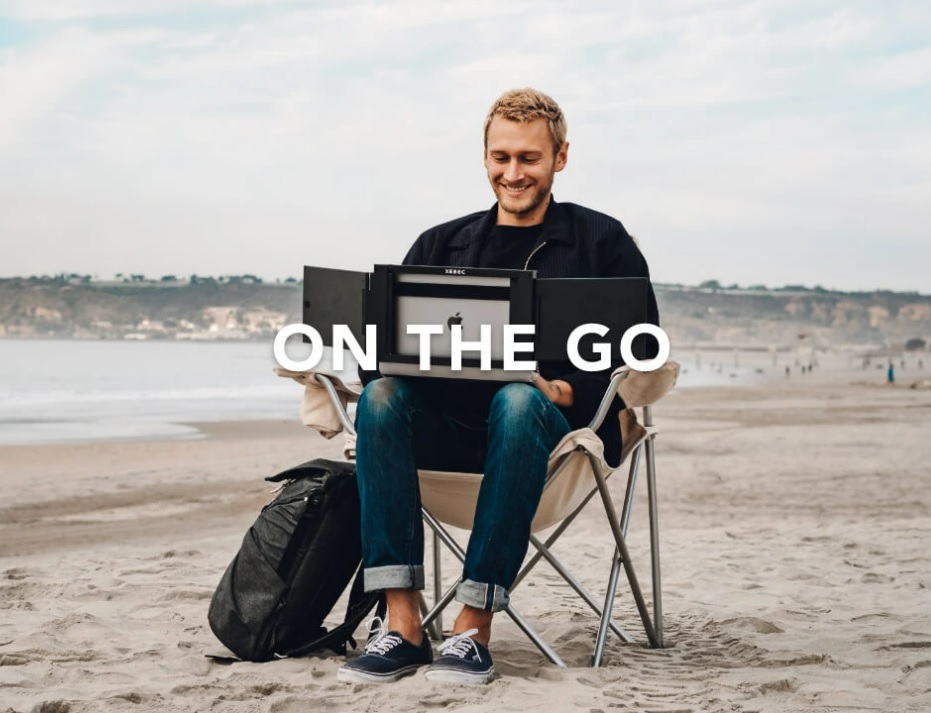 For more details, check out the Xebec website at www.thexebec.com.