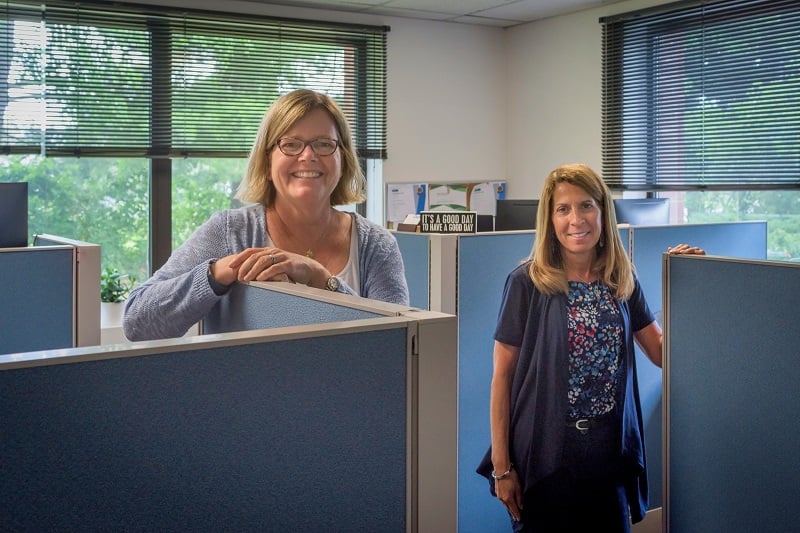 Ekaru Clients Say:
"Working on computer solutions with Ekaru & Brian our Tech guru was exceptional for the solutions offered as well as the education along the process. We've been with Ekaru for over 10 years now & the service has been exemplar from day one."
"Ekaru makes this a great experience because they were easy to work with, quickly identified the issue and resolved the problem. Can't ask for anything better than that!"
Technology Plans tailored to your Business & Budget
Your business is unique. We understand and embrace that fact. That is why we take the time to learn about your business in addition to learning about your IT environment. Knowing your customers' expectations, your employees' work habits, and your goals for the business is just as important as knowing how many computers you have, the types of software you use, and your network topology.
Because your business is like no other, we will not use cookie-cutter solutions to meet any special IT requirements you might have. Whether you need advice on the optimal security or backup solutions or help getting your IT systems in compliance with government regulations, we will work with you to find out and fulfill your exact requirements.
Our IT professionals are well versed in providing guidance in a variety of areas, including:
Developing comprehensive security strategies to address threats inside and outside of organizations
Creating business continuity plans
Developing IT disaster recovery plans and data backup strategies
Implementing cloud computing solutions
Integrating communication and collaboration systems with a unified communications solution
If you have a special project or simply need some advice, give us a call so we can schedule a meeting to get to know you, your business, and the technology options that are best suited for you.
We also conduct ongoing reviews and scheduled planning with you and your team:
Annual CIO Technical Business Review: Benchmark the current technology infrastructure compared to industry best practices and develop a technology plan for the next year, including budgeting.
Monthly Executive Report: Scorecard of baseline security infrastructure for compliance and benchmarking purposes.