Cybercrime is Big Business
Cybercrime is big business, and there's a lot you can do to keep your team and your business safe. Did you know that 85% of consumers won't do business with a company if they are concerned about its security practices?
The FBI is getting 3,000 to 4,000 cyber complaints PER DAY, up from around 1,000 a day before the pandemic. With 90% of data breaches resulting from human error, firewalls, security updates, and antivirus are not enough.
Will your employees click on the wrong link? You may think your company is too small or your employees wouldn't get tricked...
Think again and learn how you can keep your data safe.
The good news is that there are a lot of smart an affordable ways to help protect your data and we're here to help!
CMMC: Local Businesses in the Defense Industrial Base (DIB): Changes are coming for security certifications. We've put together resources on CMMC for local businesses: CMMC - Cybersecurity Maturity Model Certification Resources
Train, Test, and Prevent Attacks.
Big companies make the headlines when there's a cybersecurity breach, and too many SMBs believe they are "under the radar". Today's threats are automated, and everyone is at risk. The Employee Security Training program is a cost-effective way to increase security and protect your business, and demonstrate compliance to training requirements of the MA Data Security Law, HIPAA, and other industry specific security compliance requirements.

The basic documents you need for compliance such as a Written Information Security Policy (WISP), Acceptable Use Policy, Sanction Policy, (and more!) and a Security Risk Assessment template are also included.
Small and Midsize Businesses (SMBs) are Victims of Cyber Attacks
Employee Security Training is the best way to Prevent to Prevent a Data Breach
Ransomware
Ransomware is a form of malware that encrypts a victims files and is one of the greatest threats to businesses everywhere.
The most effective way to fight ransomware is prevention through layers of security. There are many smart and affordable ways for small businesses to stay protected. Prevention is the key to keeping your business safe, and although there's no such thing as 100% security, Ekaru will help put the right security measures in place to help you stay protected. Too many small businesses believe that cybersecurity insurance alone is enough to be protected. If a threat gets through, clean up and file recovery are needed.
The short video below explains ransomware and ways to help stay safe.
Dark Web Monitoring
With more and more data breaches happening every day, even if your site is not affected, your employees credentials can still wind up on the Dark Web.
Training Overview
Watch our 2-minute training overview video
Training Overview
Extensive Use of Multimedia (Videos, Animation, Graphics, Quizzes)
Interesting and Engaging Training Material
Training Delivered Via Online Training Portal
Training Takes Around 1 Hour for the annual exam, and about 2-3 minutes a week for weekly training updates
Employees Can Start, Stop and Resume Training
Employees Feedback Has Been Outstanding
Security Training Topics
What is Personally Identifiable Information (PII)?
Protecting Credit Cards and Customer Information
Spotting Phishing Scams
Avoiding Phone Scams
Using Strong Passwords
Public Wi-Fi Dangers
Protecting Mobile Devices
Clean Desk Policy
Many More Security Topics
Training Certificates and Reports
After employees finish the security training, they will take a 20 question security quiz. They need an 80% or better to pass the quiz. Upon passing the security quiz, they will be able to print out a certificate of course completion. There is a report that you can access that shows the progress and results of each employee.
*Source: IBM's 2014 Cyber Security Intelligence Index
**Source: National Cyber Security Alliance Study
Sign up for employee
cybersecurity training
How do you manage passwords?
Your business is only as secure as how you store and access passwords. In a survey of 130,000 business owners, users were asked: How do you manage passwords?
With Ekaru MyGlue, you'll be able to provide employees a secure password storage area and access solution to manage their corporate passwords. It also delivers the ability to securely share and synchronize passwords between executives employees, contractors, and clients, eliminating anyone from being blocked from the most up to date password.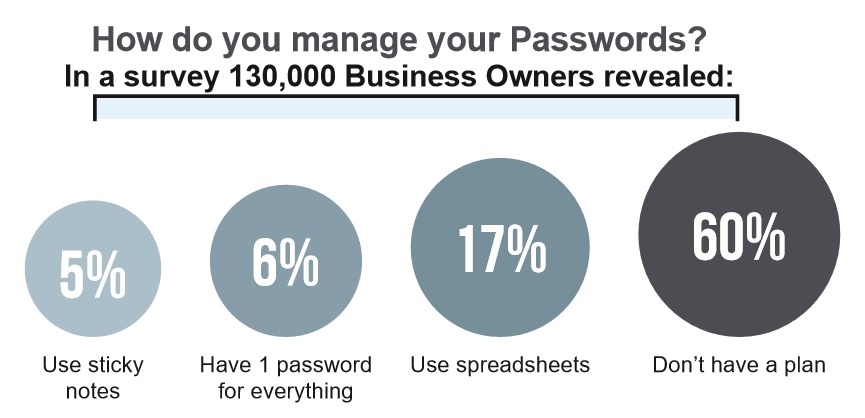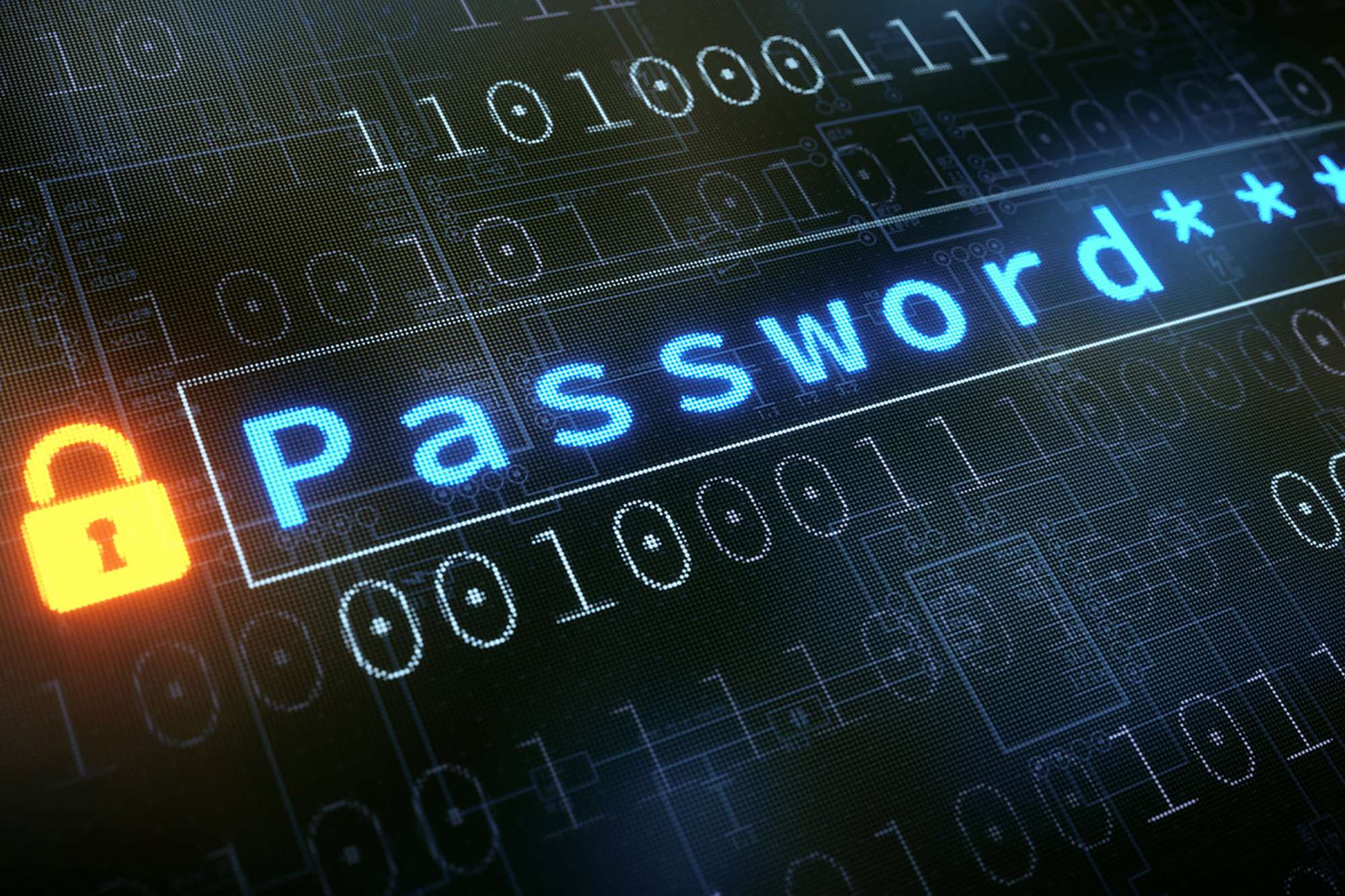 Within MyGlue, there can be an unlimited number of users and storage for an unlimited number of passwords. The Admin can then create custom permissions for each user. That way each user no longer has access to every password in the database and you can block any user from particular credentials. Every interaction inside the site is recorded. Therefore audit logs and reporting are all easily accessible and can be run to see how old passwords are, who has had access to them, etc. You can even go back and find what password were previously used if needed. If the site user is ever drawn into any compliance audit they can easily provide the information needed.

Site users can also use the site to collaborate internally with each other. You can create security groups or buckets for "administration", "accounting", "management" or however works best for your business. Users can be added an removed at any time.