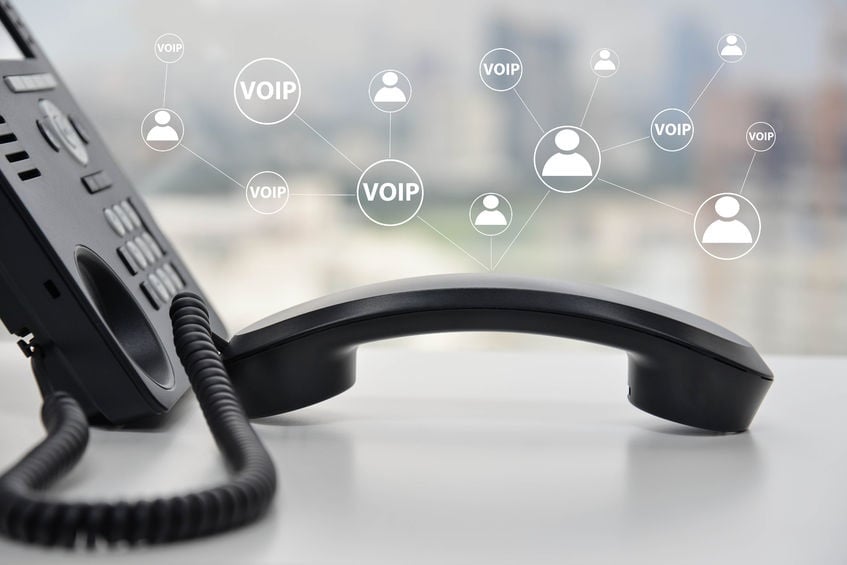 VoIP (Voice over IP) telephony ensures effective communication and business continuity in times of crisis, as many of our clients have seen over the past few weeks. Unlike traditional phone systems that are tied to an office location, VoIP phones can be used anywhere.
Over the past few weeks we've helped clients all over the Boston area and surrounding suburbs to set up productive work from home environments. The handset can simply be moved from the office to home, or users can use a smart phone app or desktop app to make and receive office calls. Outbound calls have the business caller ID (even from a smart phone) ensuring a professional presentation, and you'll never miss an inbound call or voicemail.
In this way, VoIP phones can provide an enhanced experience compared to traditional phone lines, but they differ in some important ways.
Unlike the old copper phone lines, a VoIP phone won't work during a power outage or Internet outage. Very importantly this includes 911 service. During the outage the system will still be able receive voicemails, or even process simultaneous rings to cellular service, but you would not be able to make outbound calls with your handset.
Another important distinction is that the Enhanced 911 functionality, which includes automatic forwarding of location and call back information in the event of a disruption of a 911 call, would not function properly if the "address" for the phone is still the physical office. For this reason, if you need to call 911, it is important to stay on the line and provide your address and callback information.
When using your business line from home, if these limitations are of concern, we recommend that you maintain an alternative method to reach 911.
Note also that you can register additional phone numbers for your system - Direct Inward Dial or "DID" - to associate to users who may permanently be in a home office, and separate addresses can be associated with these numbers. In that case the Caller ID would be set to the separate phone number, and that can be registered with E911. Also, if you were to move your entire office, the new address would be registered with E911.
If you need help with any questions about phone systems or setting up a productive remote work environment, call Ekaru at 978-692-4200.