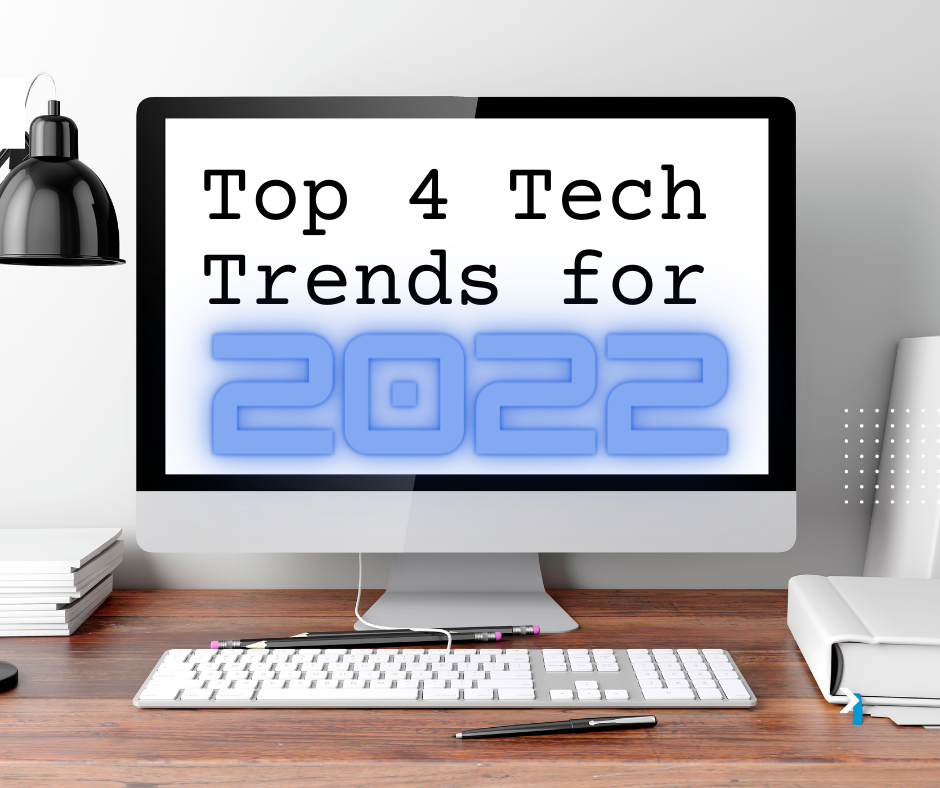 Over the past years, technology has increasingly been a driving force in business transformation. Direct digital transformation investments are projected to total $7 trillion between 2020 and 2023 according to data published by Statista. Big corporations invest in sophisticated long-range strategic planning, but smaller businesses need to pay attention to this trend as well. If you want your local business to succeed, you must have the appropriate technologies to help you keep pace with the changing business world.
In addition to the fast-paced rate of change in the technology world, currently businesses are faced with three major pandemic-induced problems:
Supply chain disruptions
In 2021, supply chain interruptions cost businesses throughout the world an average of $184 million according to the Interos Annual Global Supply Chain Report.
The great resignation
The number of American workers quitting their jobs hit record highs in the Fall of 2021 with 4.5 million people walking off the job in November, according to the Bureau of Labor Statistics and reported in Fortune.
An increase in ransomware attacks
From January through July of 2021, the FBI's Internet Crime Complaint Center reported 2,084 ransomware complaints, representing a 62% year over year increase.
That's a lot for any business to handle, and businesses also need to keep pace with the demands of the evolving technology landscape if they wish to achieve their goals and remain competitive.
Every year, Forrester Research and many other industry thought leaders make bold predictions about the coming year. Here are some of the major technology trends we're watching for 2022.
Top 4 Tech Trend Predictions for 2022
1. In 2022, third parties will be involved in 60% of security incidents. This means that companies that fail to invest in the risk management of people, processes and technology may face increased risk of cyberattacks.

Proactive businesses will include risk assessment, supply chain mapping, real-time risk intelligence and business continuity management in their information technology roadmap. Most threats these days are automated and indiscriminate, so one of the biggest mistakes a small business can make is to assume they're "under the radar" of the latest threats. Everyone has risk. No business is too small!
2. One-third of companies will fail at implementing "work from anywhere"
To successfully and securely empower remote workers, organizations need to deliver:
A precisely designed digital workplace that allows for seamless working from anywhere. Do your employees have the right equipment to be productive?
A leadership team capable of managing a virtual team, which is different from a more traditional in-person management style.
An organization with high levels of digital fluency across all departments
A strong mastery of "work-from-anywhere" concepts
However, a third of businesses will still lag in these areas!
3. Cloud-native takes center stage in enterprise cloud
Cloud customers will change their business strategy to be completely cloud-native rather than using the cloud for only a portion of their portfolio.

Also, cloud-native adoption is predicted to reach 50% of enterprise organizations by 2022, spanning all major technology domains such as big data, artificial intelligence and the Internet of Things. Smaller, local businesses have the advantage of being able to follow the trends of larger businesses and learn.
4. Tech execs leap from digital to human-centered technology transformations
In the coming year, technology executives will concentrate on solving long-term problems. The best will embrace a customer-centric technology approach, allowing their organization to quickly adapt business structures and capabilities to meet future customer and employee needs with flexibility, innovation and resilience.
Collaborate for success
If you want to get your local business technology infrastructure ready for a successful year, you'll benefit by working with a technology service provider like Ekaru.
Please reach out to us to schedule a free consultation about your technology. Even if you just have a few questions, we'd love to start a conversation with you. Our expertise and skillsets may be exactly what your company needs to thrive.