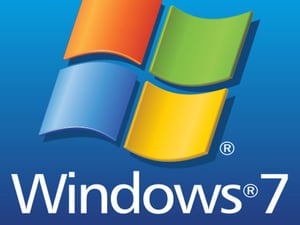 Microsoft Windows 7 has long been a favorite operating system for business, but now the end of life for support is just one year away. Although we're still seeing some line of business applications with problems running on Windows 10, it would be ill-advised to roll out any new systems with this operating system. The official end date for extended support is January 14, 2020. After this time, there will be no more security updates, and any system would be at risk for security problems, and out of compliance for a long list of industry security requirements.
If you don't already have a plan in place to move your remaining systems to Windows 10, now is the time! Every Windows product has a lifecycle. The lifecycle begins when a product is released and ends when it's no longer supported. Knowing key dates in this lifecycle helps you make informed decisions about when to update, upgrade or make other changes to your software. Check out the Windows Lifecycle Fact Sheet on the Microsoft web site for more information.
As a general rule, we don't recommend upgrading an operating sytsem in place. We typically recommend changing operating systems when you refresh hardware. If you have very new hardware, then an in place upgrade may be worth a discussion. In either case, we recommend having a plan in your 2019 budget to make sure this work is completed well in advance of the end of the year.
Keep in mind that many line of business applications may have problems with Windows 10. Although Windows 10 was released three and a half years ago, not all third party software providers are up to date and this can lead to a very unpleasant surprise for a business owner. In some cases, there's a problem because the business is running an old version and the upgrade comes with a significant price tag. In other cases, the business may be running on the recommended version, but the third-party software provider just hasn't kept up. This is the main reason we see businesses hanging on to older systems, but in January 2020, these systems will be out of compliance for security and a major risk to the organization.
Get your plan in place now for your remaining Windows 7 systems. We're here to help! Call us with your questions.