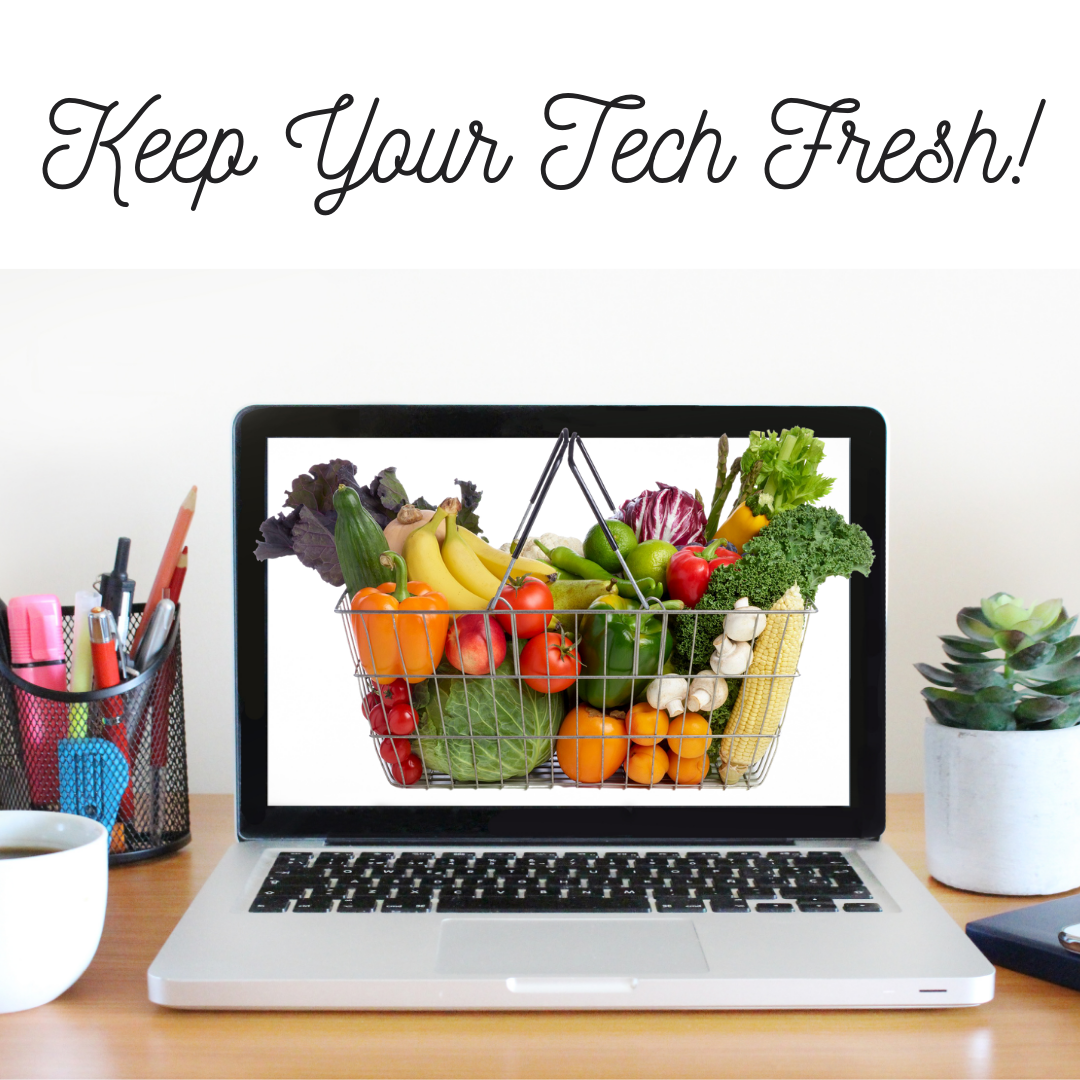 An important part of staying secure on line is keeping your technology up to date. If you're running old technology, you're not benefitting from the latest security protections. In January of 2020, Microsoft ended support for Windows 7. This led to a massive worldwide effort to get systems upgraded to Windows 10. However, a recent report on The Verge indicates up to 100 million PCs are still running Windows 7. Ouch! If you made the move to Windows 10, kudos for you, but have you kept the rest of your technology up to date?
Microsoft ended support for Office 2010 on October 13, 2020. If you updated to Windows 10, but kept your old Office application, it will continue to function, BUT you could expose yourself to serious and potentially harmful security risks.
If you open an email with a harmful attachment, for example, you won't have proper security protections in place to block it. This is like having a crack in a window at your home or a broken lock. The security and protection you used to have is gone. What does end of support mean for Office 2010?
Microsoft will no longer provide technical support, bug fixes, or security fixes. This includes security updates which can help protect your PC from harmful viruses, spyware, and other malicious software like ransomware.
Microsoft will no longer release software updates
Here are important dates when Microsoft ends support for the various versions of Office:
| | | |
| --- | --- | --- |
| Product | Mainstream Support Ends | Extended Support Ends |
| Office 2010 | No longer supported | October 13, 2020 |
| Office 2013 | April 10, 2018 | April 11, 2023 |
| Office 2016 | October 13, 2020 | October 14, 2025 |
Microsoft generally offers mainstream support for a minimum of 5 years from the date of a products general availability, and extended support for another 5 years after that. During extended support, Microsoft will still release security updates, but no other support, or product design and feature improvements. When extended support ends, users are vulnerable to security risks, and will be out of compliance for all types of compliance frameworks, like HIPAA, the Massachusetts Data Security Law, CMMC, etc.
It's not just your Microsoft operating system (Windows) and productivity software (Office) that need regular updates. Your smart phone, smart devices, security software, and firewall all need regular updates. Apple, for example, releases iPhone updates on a regular basis- don't decline these updates! Keeping your ENTIRE tech environment up to date helps prevent the weak link that could cause a lot of harm.
The security landscape has heated up in recent years, but none of these principles are new. The Massachusetts Data Security Law which went into effect over ten years ago states in the computer system security requirements:
"For files containing personal information on a system that is connected to the Internet, there must be reasonably up-to-date firewall protection and operating system security patches, reasonably designed to maintain the integrity of the personal information."
"Reasonably up-to-date versions of system security agent software which must include malware protection and reasonably up-to-date patches and virus definitions, or a version of such software that can still be supported with up-to-date patches and virus definitions, and is set to receive the most current security updates on a regular basis."
Saving money by hanging on to old technology and ignoring updates can ultimately result in unintended risk (and expenses!) for your business. Would you drive a car with no seat belts, air bags and antilock brakes? Take an inventory, and if its out of date, update or upgrade what you have.
Keep your technology fresh!