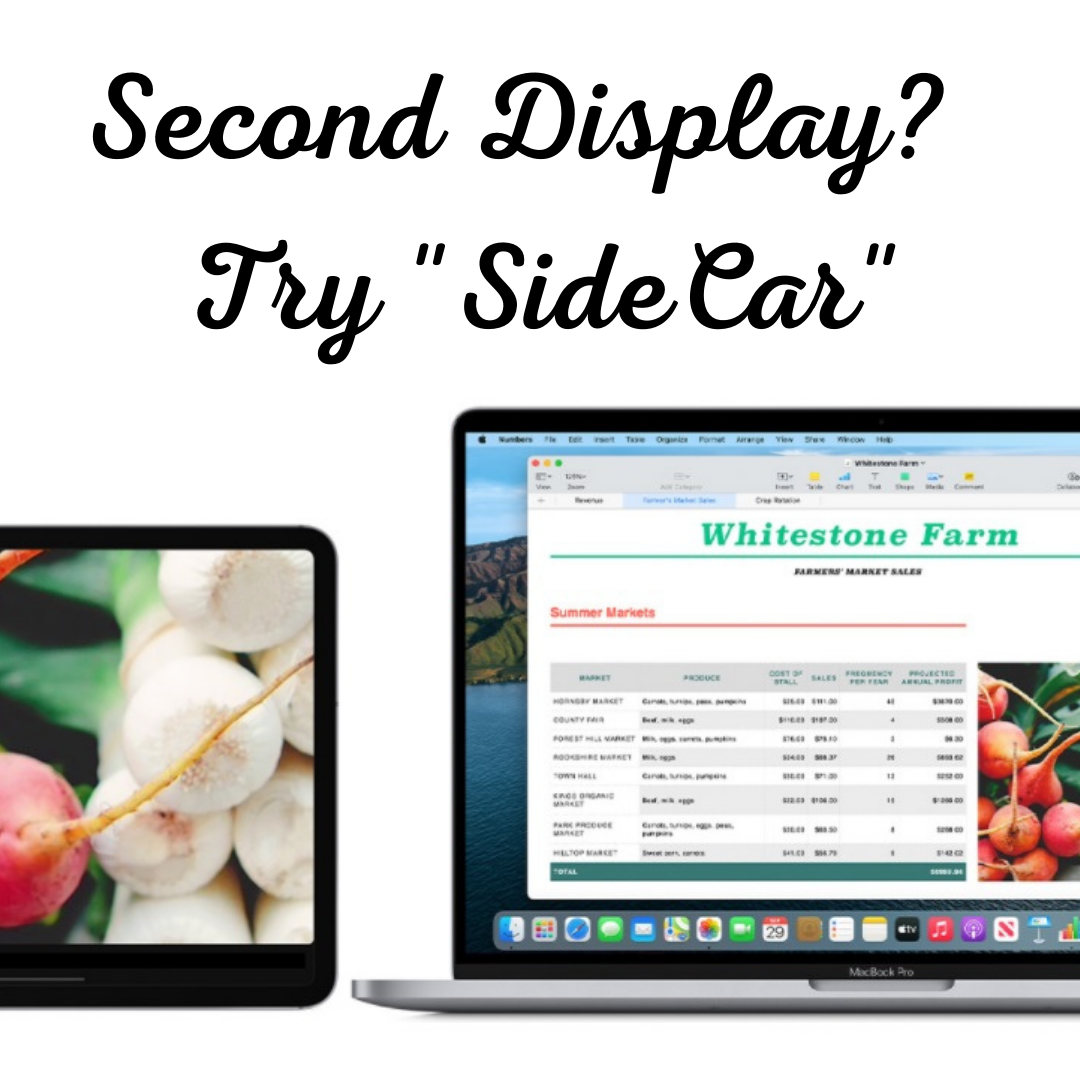 Here's a cool productivity hack for your Mac. If you have a relatively new Mac and iPad, did you know you can use your iPad as a second display for your Mac using "Sidecar"?
If you're working from home or travelling with your Mac, the new Sidecar feature allows you to extend or mirror your display to your iPad. You can use it wirelessly, but its best to connect your iPAd directly to your Mac with the USB charge cable to keep it charged during use.
To start a Sidecar session with macOS Big Sur, click the Display menu in Control Center, and then choose your iPad from the menu. Alternatively, if you're using the Catalina operating system, click the AirPlay icon in the menu bar, and select your iPad.
By default, the iPad will show an extension of your Mac desktop - You can move windows to it just like any other dual monitor set up. You can also use it to mirror your display.
For more details on system requirements, starting and ending Sidecar sessions, moving windows, using an Apple pencil or keyboard, and more, check out the full post by Apple.