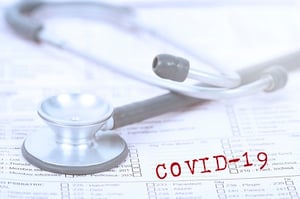 As everyone works together to "flatten the curve" via social distancing, many workers are scrambling to work from home on short notice. We've been fielding a lot of questions and put together some of the answers here in one post.
If you're new to video conferencing, don't be intimidated. Most modern laptops have a webcam and microphone built in, so you don't even need any extra equipment. Here's a short video showing how to launch a GoToMeeting call - as you'll see in the two minute video, its very simple. It may take a little practice, but after a few tries you'll be comfortable:
GoToMeeting is our recommended solution for conducting video and screen-sharing calls. A couple of things to remember if you're new to video conferencing.
Mute your microphone when you're not talking. This will cut down on distracting background noise especially in large groups.
Take care to set up in a location with an appropriate background
View your own video so you know what you look like
Keep your own video view-able, you do don't forget you're on camera. You may not want all your colleagues seeing you snack while on the call.
Get familiar with the audio and video mute buttons. You may need to use them and its awkward to fumble on camera.
Remember to CLOSE the meeting when you're done! Or you may be sharing your screen the rest of the day!
Keep your laptop camera covered when not in use.
Non-profits, municipalities, and healthcare organizations can get a 90 day remote work kit - Contact us if you'd like us to help you get access. Please put "Emergency Remote Work Kit" in the subject line.
Always keep security and privacy in mind when you're conducting conference calls or video calls. There are other great remote collaboration tools available, but please keep in mind that the free versions may not be appropriate for business calls. Zoom has been in the news recently for some privacy concerns - https://www.consumerreports.org/video-conferencing-services/zoom-teleconferencing-privacy-concerns/
NIST has also put together an excellent list of security recommendations in an infographic: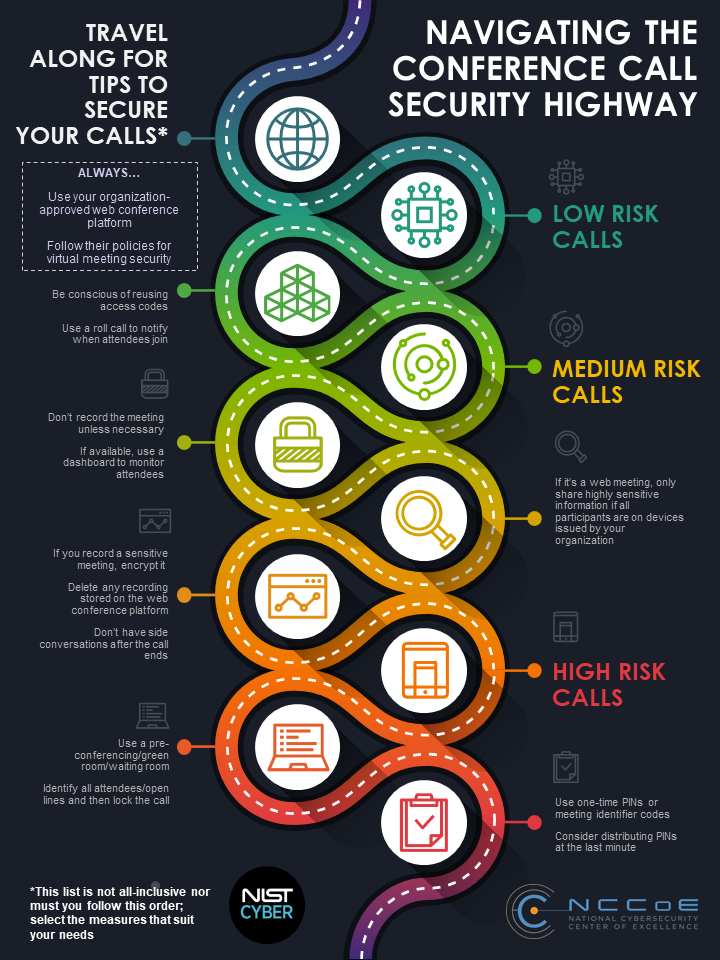 Don't be intimidated by technology, and remember security and privacy as you adjust to remote work.