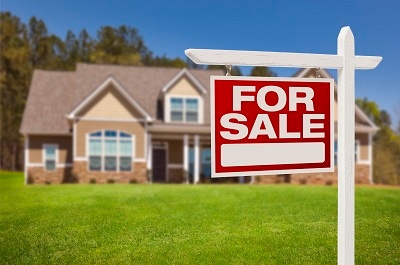 Buying or selling a home can be a very stressful event, but with scammers on the sidelines, things can go to a whole new level. This past year, Jon and Dorothy Little were all set to close on their new $200,000 home in North Carolina when their Realtor sent an email to the closing attorney asking for wiring instructions to send money to the escrow account prior to closing. They received detailed instructions in reply, and promptly wired the funds. At the closing, they were shocked to find that the money was missing.
It turns out that email scammers had infiltrated the process and set up fake wiring instructions to steal the money. The fraudulent wiring instructions looked like the real thing, down to the firm's letterhead and the proper bank name - Bank of America. Unbeknownst to all the parties involved, the funds were actually transferred to a Bank of America account controlled by a willing or unwitting "money mule" and the bulk of the funds (minus 10%) were then wired to another bank account at TD Bank. Fortunately the FBI was able to freeze the funds as soon as it hit TD Bank. Had the funds been transferred out of the country, they would be gone forever.
Even though authorities were alerted right away, the situation became complicated in that banks have an obligation to honor transfers to other banks, and even though the Littles were tricked, they were the ones who ordered the transfer. For more details about this story and a more detailed legal analysis, read the article on popular security site: Krebs on Security.
The FBI has been keeping a tally of the financial devastation resulting from wire fraud scams with a total of nearly $3.1 billing scammed from 22,000 victims.
The story has a mostly happy ending in that the Littles were able to recovery most of their money ($180,000), but they had to cancel the contract on their desired hom while the haggling between the banks lasted for over four months.
The moral of the story: Verbally verify any wire transfer. Never respond to an email with instructions. Also, act quickly if a wire transfer feels suspicious or didn't go as planned. The fast response by the Littles was probably the sole factor that enabled them to recover most of the funds.