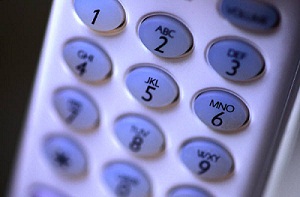 Have you ever hit the wrong * command on your phone and wondered what you did? I recently added a new FiOS phone line at home, and saw that the new way to check for voicemail from a home phone is to dial *86 (*VM). I wondered if that would work on our "regular" line, so I tried it and all I heard was "you have canceled...". Not able to clearly hear the whole message, I was very worried at first that I had canceled my voicemail and looked up the codes on line. At first I had a little trouble figuring out what they are called, and then I found they are called "Star Codes". They are also called "Calling Features". In case you're ever in the same situation, here is a quick snapshot for reference:
Calling Features Activation and Deactivation Codes *From Verizon Web Site
Feature
Activate
Deactivate
*69 (Identify Last Call)
Anonymous Call Rejection
Busy Redial
Call Block
Call Forwarding
Call Trace
Call Waiting/Cancel Call Waiting
Hookswitch
Per Line Blocking
Per Call Blocking
Hang Up
Speed Dialing 8
Speed Dialing 30
Three-Way Calling
Hookswitch
Visit the Verizon web site for a full list: http://www22.verizon.com/Support/Residential/phone/homephone/calling+features/star+codes/star+codes.htm
Hope this helps the next user who gets mixed up with the new voicemail on FiOS lines.