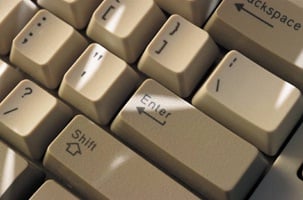 Well over a year ago there was a major security breach at a site called RockYou.com. One of the interesting outcomes is that the breach offered the opportunity to analyze password behaviors since over 32 million passwords were revealed.
Here is the top 20 list and if you see any of your passwords on this list, its a good time to think about using stronger passwords!
123456
12345
123456789
Password
iloveyou
princess
rockyou
1234567
12345678
abc123
Nicole
Daniel
babygirl
monkey
Jessica
Lovely
michael
Asley
654321
Qwerty
Strong passwords should include uppercase and lowercase letters, numbers, and symbols. Your computer security starts with the strength of your passwords, so don't use something that's easy to guess or easy to automatically generate (like a keyboard string or word in the dictionary).