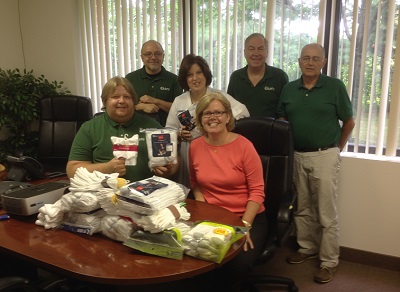 Thank you! Thanks to everyone who sent in a customer survey card back in June! As promised, in appreciation for getting cards back, we donated a big box of socks to Boston Healthcare for the Homeless: 122 pairs of socks were donated!
In the survey, we asked clients: "How likely is it that you'd refer Ekaru to a colleague or a friend?" The overall core values repeatedly cited in the responses are responsiveness, knowledge, and friendly service, and we were pleased with the overall response (80% of cards were a 9 or 10 and over ½ of the cards were a 10). We want to keep improving our strengths, and of course we need to correct things when we fall short of expectations.
The key areas we are working on strengthening are better communication and follow-through on open issues. We're working on call flow to get a faster response to support calls and a faster resolution including full root cause resolution. We're also working on team coverage so that more resources can help you get faster resolution. Typically one person on the team works with you regularly and gets to know you very well, but to provide better coverage, we need other team members ready to step in seamlessly when needed.
Another thing a few people have asked for is simplified billing. Instead of hourly billing, we will also be offering fixed priced engineering support contracts based on the number of users at your site. Call us if you're interested in exploring this.