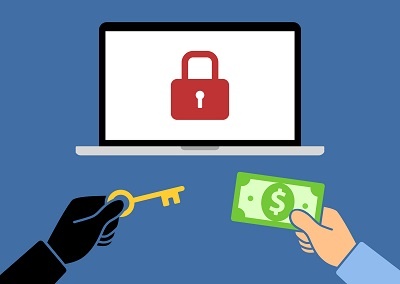 A fast moving ransomware variant "WannaCry" has infected tens of thousands of computers in over 100 countries since Friday. The attack even caused Britain's NHS to cancel surgeries and chemotherapy sessions and left ambulance service in disarray.
Ransomware is a particularly bad type of virus that holds your data hostage. A message appears on a user's screen to inform the user that they have been locked out of their files, and asks for ransom to recover files. The United States Computer Emergency Response Team (US-CERT) issued a warning about the attack and discourages users from paying the ransom as there is no guarantee that access will be restored.
We may be lucky this time around since a lone British cybersecurity researcher surreptitiously discovered a kill switch when he analyzed the code. This may have saved the world from an even more devastating attack.
What can you do to protect yourself and your network?
1. Keep your security patches up to date. If you're on a support plan with Ekaru, we actively test and deploy patches, and also actively monitor status. PLEASE REBOOT SYSTEMS. Many security patches are sequential and need reboots for the subsequent patches to install. We can program scheduled reboots for you, but most users like to reboot at their convenience - but it needs to happen! Never use software that is discontinued and no longer receiving security updates.
2. Use Multiple Layers of security protection. There is no such thing as 100% protection, but putting together multiple layers is like bulletproof glass. Each layer alone (patches, antivirus, antimalware, firewall, etc) can't do it all, but TOGETHER, you have solid protection. SMB budgets are tight, but this is an area where what you "save" will only cost you more if you ignore it.
3. Make sure you have a reliable backup - "It won't happen to me" is NOT a viable strategy for protection. All your important files need to be backed up with a business class backup. Often users lose track of where they keep files. Review your systems, and get serious about protection. The money invested in a solid backup will seem like nothing when you're faced with having your files held hostage.
4. For mission critical systems, engage a business continuity strategy. Getting your files restored from backup can take considerable time. With immediate failover, you'll reduce your downtime. We advise all businesses to consider this BEFORE a crisis. Ask us about our downtime cost calculator if you have concerns.
Bottom line: These threats aren't new, and they are not going away! As bad as these current threats are, at least when they hit the popular press, they get people's attention. Hackers are using automated tools to initiate broad attacks, so no one can hide. Stay alert and keep up to date!