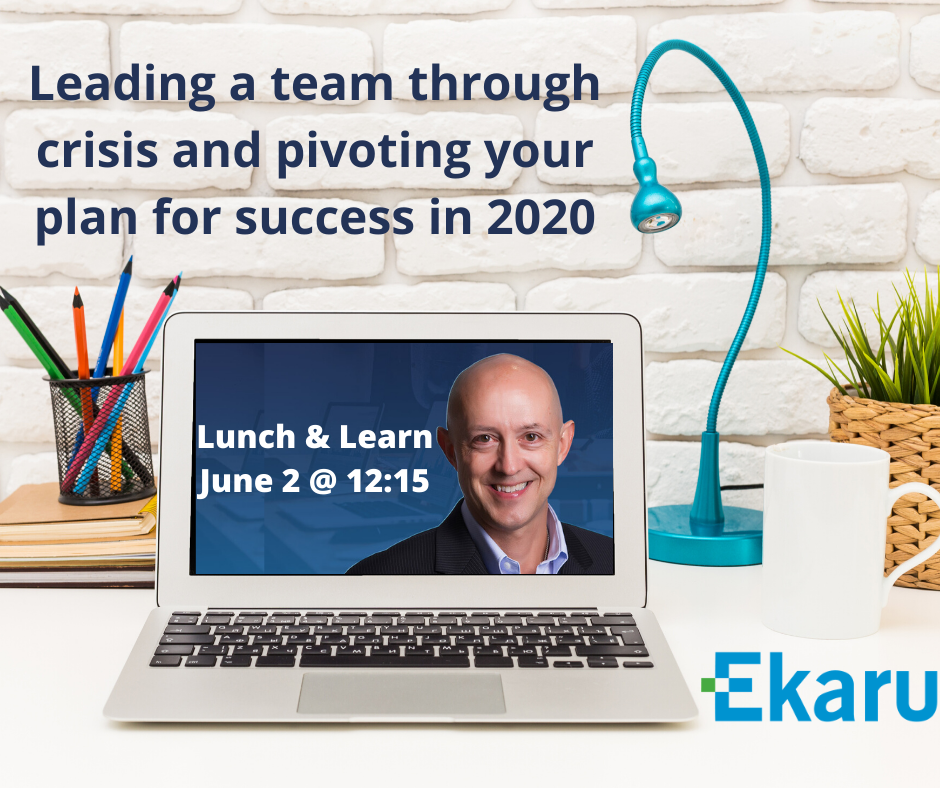 These are challenging times for all, and 2020 hasn't gone as planned for anyone. But there are still seven months left to the year! This week we hosted a guest speaker at our webinar to help our community step up to the challenge and do our best in 2020. Herb Cogliano of Aspire Growth Advisors walked us through the Scaling Up methodology, based on the best-selling books Scaling Up and The Rockefeller Habits, by Verne Harnish, to get refocused on 2020. Herb is a former INC 5000 CEO, multi-year recipient of the Boston and South Florida business Journal Best Places to Work award, and serves on the Carroll School of Management Board of Advisors at Boston College.
At Ekaru, working in IT and cybersecurity, our days in normal times are full of change, interruptions, and unexpected events, like a lot of small businesses. In today's time with the pandemic and unrest, it's even harder to stay focused. We feel a strong responsibility and commitment to our clients, employees, suppliers, and our community to do our best work. We've stepped up communications with our team and community, increased our daily huddles to twice a day to deal with rapid changes, and we've completed over 200 hours of training just during the month of May!
There's a saying I've recently heard that applies to the time: Be the Buffalo. Charge the Storm. The metaphor is that when a storm rolls in, cows tend to move slowly away from the storm but actually travel with the storm, the net effect being that they wind up in the storm longer and suffer more damage. Buffalo's move towards the storm, and fare better. I've thought of that metaphor a lot recently. There are many things we can't control, but we CAN control our own effort, and our willingness to face challenges.
Herb's presentation covered a lot of strategies that apply to business owners, managers, and individual contributors. Here are some of the key take-away's, and the full recording is linked at the end of this blog post.
Companies can't succeed with just a great leader - it takes a team
Although it may not feel like we are scaling up right now, being in a pandemic, we can focus on what we CAN do to build our people and leaders, and bring back revenue and profit.
In the US, there are over 28 million businesses, and only 4% have revenues over 1 million. Only 0.4% of businesses reach the $10M mark. It's easier to start a business than to scale up a business.
Herb opened with a classic example of a pivot - Cars vs the Horse and Buggy industry. The equine industry is a $300 Billion industry. Businesses that were able to pivot away from transportation, to entertainment for example, had a big opportunity ahead. Don't blame the industry you're in.
People, Strategy, Execution, Cash - your biggest challenge will be one of these. Cash and Strategy right now are typically on the top of the list right now for many businesses.
Think of your strategic plan as the cover of a jigsaw puzzle. A vision of what you're trying to create makes it that much easier to achieve success. A 30 page plan isn't as powerful as a one page plan you can more easily visualize.
Strategic Pivots to consider: Product Category, Business Model, Market Pivot, Offering Pivot.
What is the ONE THING?
Get real about managing cash and pricing. That is the oxygen of your business.
Herb closed with a powerful example of the historical rebounds after recessions. The average 5-year rebound was 110%! We'll all get through this.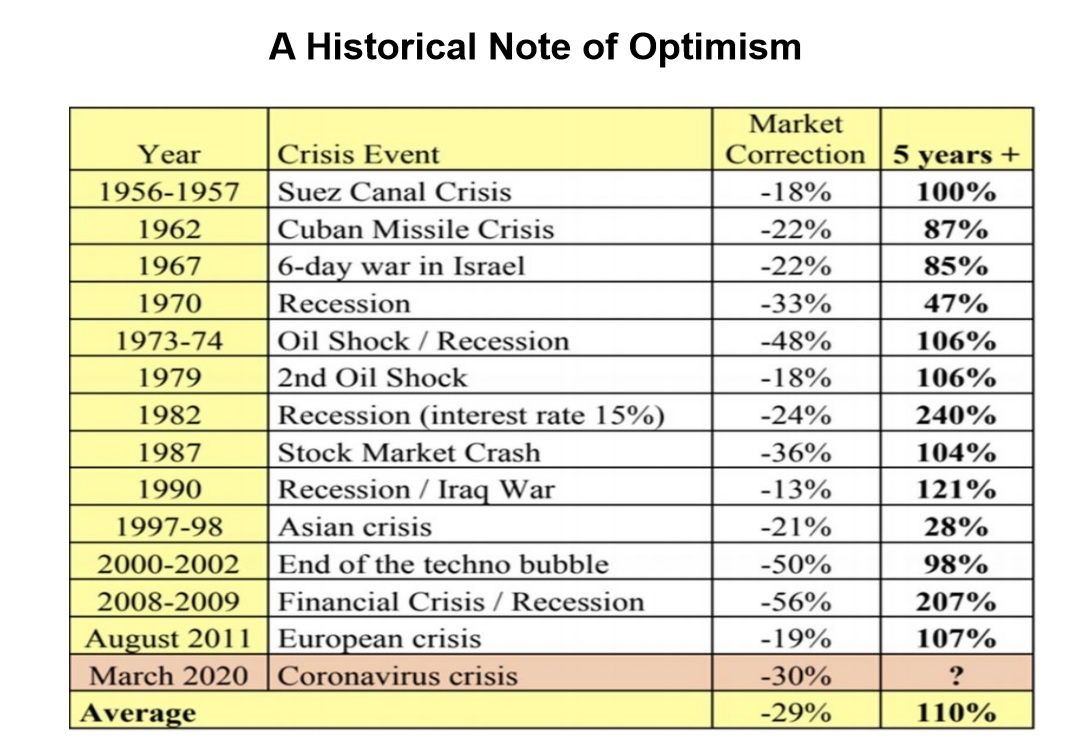 Here's a link to the full video: