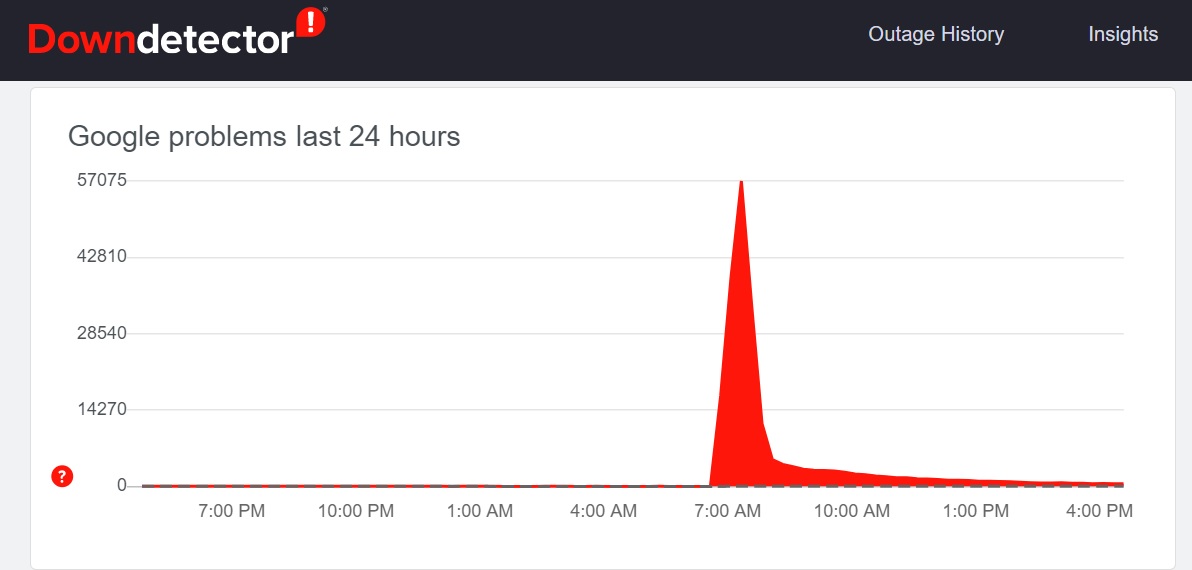 When Google experienced a major outage this morning, we all got a reminder that our "always on" world isn't always on. Google Docs, gMail, Google Classroom and YouTube were all down early this morning. The problems were mostly resolved within around an hour, but some users experienced longer outages.
With Google Classroom down, many students had a delay to the start of their school day. Starting at about 7am Eastern Time, all services were down and users couldn't access their data. "Please rest assured that system reliability is a top priority at Google, and we are making continuous improvements to make our systems better," the company said.
Third-party apps and services that rely on Google's back end services, like Pokémon Go, were also hit by problems as were smart home gadgets like NEST thermostats. During the outage, Google's core search product continued to function, and third-party ads were still showing in results.
Uptime for online services is often measured in "9"s. "Five Nines" refers to 99.999% uptime. That corresponds to about half a minute a month of down time on average, but no system is perfect. Cloud services are very efficient and convenient, but it's important to remember that there could be times when you can't access files. Today the outage was with Google, but it could be any service. Amazon Web Services had a major outage a few weeks ago, and Microsoft 365 has also had outages.
What can you do? If you're preparing for a major client presentation, for example, keep a copy of your files. It also helps to be able to troubleshoot the problem quickly by checking sites like DownDetector, Twitter (such as today's hashtag #YouTubeDown) or the vendor's status page for the various services (for Google, Google Workspace Status Dashboard) so you don't waste time chasing a problem locally when you have no control over it.
Overall, we all enjoy amazing conveniences with cloud computing, but just remember it's not perfect.