Do you like to post photos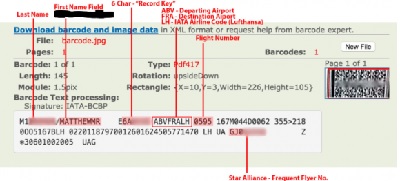 of your boarding pass on Facebook or Instagram? Don't! The barcode reveals a lot more information that you think!
This past week security guru Brian Krebs revealed on his blog, KrebsonSecurity, the risks of posting your boarding pass on line. Sure, it's fun to be boastful about all the exciting places you travel to, but did you know your personal information including your frequest flyer number is encoded in the barcode? With a free online barcode reader, a user can get access to too much information. With a name, frequent flyer number, and record locator, a user was able to log into the airlines web page and have access to future flight information. not only would your future iteneraries be revealed, but someone could potentially change your seats or cancel your flight.
Think twice before posting on line.