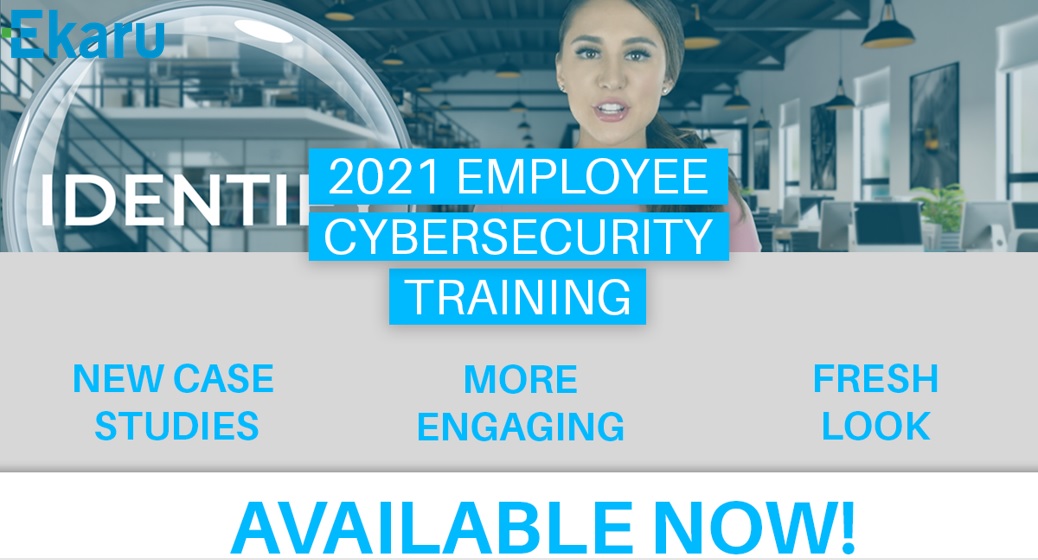 Technology is an important part of any cybersecurity plan, but technology can only take you so far. Getting the right firewall, security patches, antivirus, and other protections are an important part of your small business security foundation, but the last line of defense is your employees. Will they click on that link?
Layers of protection, or "defense in depth", are important, but forgetting the human factor leaves you vulnerable. Make a New Year's commitment to create a culture of cybersecurity in your business. As a local IT Managed Services Provider in Westford, MA serving local businesses all over the greater Boston area, we know that cybersecurity is a LOCAL matter. The headlines you read in the national news may related to big companies that are far away, but its really happening all over. Its just that the smaller organizations don't make national news.
We strongly recommend rolling out a formal training plan, like our PII Protect Program, but even small steps to build awareness help, like taking a few moments to talk about the latest threat at your staff meetings each month.
If you're already on our Training Platform, the new annual exam is available! What's better than leaving 2020 behind? Bringing in 2021 with a brand-new, completely revamped Cybersecurity Training course! A lot has changed in the past year, including the things that threaten our company's security each day.
We all have a responsibility to educate ourselves on cybersecurity topics that could prevent a costly mistake for ourselves, each other, or our customers. That's why we're recommending that you ask employees to complete the annual cybersecurity exam by January 31. You also may have noticed a drop in your Employee Secure Score (ESS). To increase your score, you MUST complete the new 2021 training course.
Why do we have to complete training annually?
Most data breaches are actually caused by employee mistakes. We want to help you avoid becoming the next victim!
Security threats and the tactics criminals use advance quickly, meaning we must take training on an ongoing basis to stay ahead of the game
Knowledge is POWER! We have the ability to stop criminals in their tracks, so join our initiative to become cybersecurity superheroes!
What do you need to do?
Login to the PII Protect Training Platform and navigate to the Training dashboard
Watch the course called "2021 Cybersecurity Training"
Take the Quiz in January!
Print your training certificate
We can't wait for you to take this year's training! Our platform has made some HUGE updates to make the training easier to understand, quicker to complete, and more engaging to watch! Please let us know if you have any questions or need any help logging into the portal to complete your training.
Call us for a demo if you want to learn more, or if you're already on the platform, schedule a coaching session to get the most from it.
978-692-4200 or info@ekaru.com