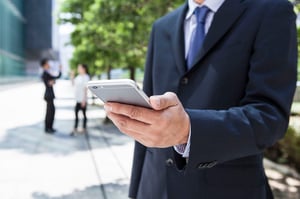 Have you experienced an increase in the number of "local" junk calls to your cell phone? You're not alone. Scammers have yet another tactic to get through to you by "spoofing" a phone number. When your phone rings and you see a local number, you're more likely to pick up. After you pick up, your number is proven to be a "real" number which is more valuable to scammers and the number of calls increases.
In many cases, the calls are just your spoofed to be from your area code and the first three digits of your phone number, but keep in mind that the spoofed calls may be created to look like they come from your children's school or doctors office. If you can't authenticate the caller, don't give any information over the phone.
What can you do? Your phone carrier may allow you to block calls, but the scammers just keep changing the numbers. Adding your number to the National Do Not Call Registry will help (worked well for me when I added my cell number!). As always, make sure your employees are aware of these kind of scams. We talk so much about cybersecurity and computers, we also want to remind users that phone scams are still in play. The "human firewall" is important for phones too: Think before you click AND think before you answer!
For more information check out this article from the Better Business Bureau: https://www.bbb.org/en/us/article/news-releases/16670-a-new-kind-of-phone-scam-neighbor-spoofing