Tuesday January 28th is Data Privacy Day. In recognition of this day, we hosted a Computer Recycling and Hard Drive Shredding event at our office on January 23. Often people overlook data that may be lying around the office on old equipment. We recommend full destruction of the hard drive to make sure the data can't get into the wrong hands.
Yes! Hard drives can be shredded just like you can shred confidential papers in your office.
What happens if your Hard Drive winds up in the trash? Dumpster Diving is a security threat as real as online hacking. If someone can get access to your hard drive, they could potentially get employee data, financial data, medical records, and anything else that may be stored on the system. People have reported finding hard drives from bank ATM machines with account numbers and PINs. Think carefully of what happens to your information when you're done with it.
We partnered with PC Survivors of Mass to provide responsible electronics recycling and secure data destruction. This event turned out to be very popular with clients and other businesses in our community and we'll be hosting another event again soon.
Here's some background information on responsible recycling from the PC Survivors website: "About 10 years ago, a growing recognition of the need for safe standards and accountability set in motion the move toward certification for the electronics recycling industry. Through a multi-stakeholder process that included representatives from the US EPA, the recycling industry, original equipment manufacturers and other concerned parties, the safest and most sustainable practices for electronics recycling reuse were identified for inclusion in what is called the R2 (Responsible Recycling) Standard. The R2 Standard was initially published in 2008, with an updated version released in 2013. PCS of Mass is proud to be a Certified R2 Standard Member."
As part of Data Privacy Day, we're working to raise awareness of on all the ways you can help keep your data and everyone else's data more secure!
Here are some more photos from our event this week!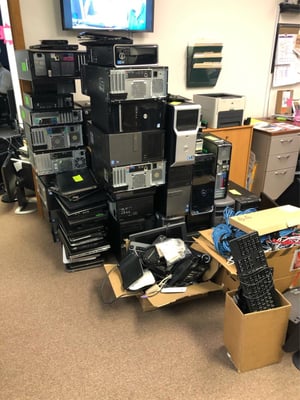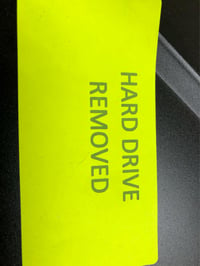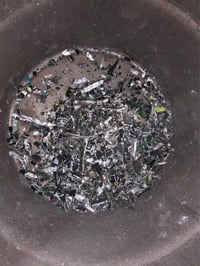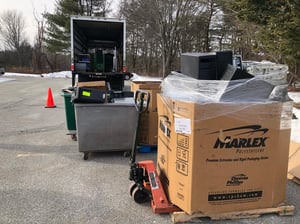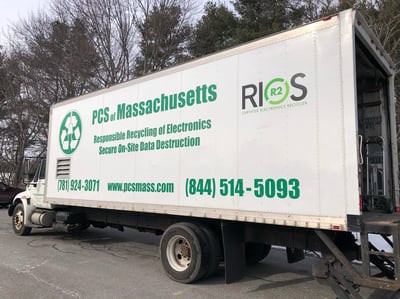 Respect privacy and safeguard data! Cybersecurity is EVERYONE's responsibili