Our team here at Ekaru sat down in the conference room a few weeks back to attend a web-based training event from one our technology partners. The audio was coming through my laptop and not the speaker phone we normally use. With the air conditioner blowing, and the projector fan running, none of us could here the audio from the laptop, even though it was on full volume.
Brian came to the rescue and said "I can fix that" (as he often does!). Here are a few quick steps so the audio from your laptop will fill an office conference room.
Right click on the speaker icon in the lower right hand corner of your screen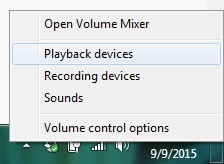 Select "playback devices"
Select/highlight the speaker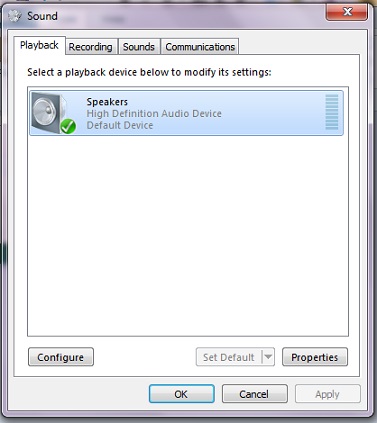 Press the "Properties" button
Click on the "Enhancements" tab
Click on "Loudness Equalization"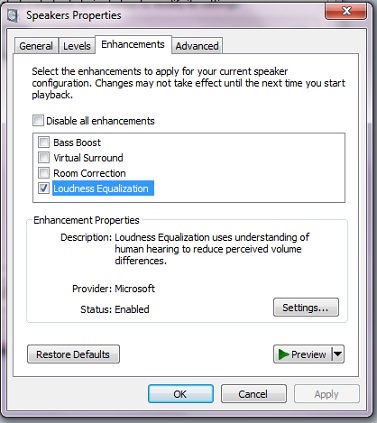 Press "OK" and you're done!
The result? All of us could hear comfortably! Try this next time you're using your laptop to either present or play a webinar or video in a small group.