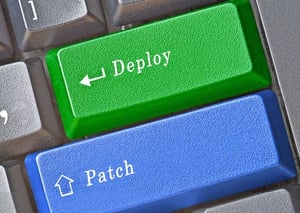 Microsoft traditionally releases security patches on the second Tuesday of the month, commonly referred to as "Patch Tuesday". This month's release includes fixes for a whopping 99 vulnerabilities, making it one of the biggest Patch Tuesdays ever.

The update includes a fix for an Internet Explorer Zero Day security vulnerability, and 11 other updates marked as "critical".


Here's an article from ZDNet with a lot more details, and some more informational links: https://www.zdnet.com/article/microsofts-february-2020-patch-tuesday-fixes-99-security-bugs/

Security patches are so important we have a full time person on our staff dedicated to help ensure all patches are up to date (in addition to backups and a host of other security licenses).

It's important to note that many security patches are sequential, meaning certain patches need to be installed before other patches can be installed. In addition, many patches require reboots.

Since users may be working at all hours on their individual PCs, we typically don't schedule reboots (like we do for servers). We're on an education mission now to encourage users to reboot AT LEAST ONCE A WEEK.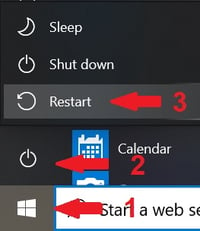 Did you know that if you're using Windows 10, you may not be rebooting when you think you are? To reboot, select the Windows Icon (Lower left hand corner), then select the Power Icon, then select "Restart" to reboot your computer.
Selecting "shutdown" and then turning on your system in the morning, won't provide a full reboot in many cases. This is because Windows 10 if often configured with "fast startup". This is a great feature that will make the start up of your system faster in the morning, but it turns out that when you power down your system, it is actually not going to full shutdown, its more like an advanced hibernation. For this reason, we believe that many users may think they're rebooting, but they're not.
Right at this moment, just a few days after Patch Tuesday, we're seeing 25% of systems in our community in need of a reboot to complete security patch installations.
If you're a laptop user, and routinely just shut the lid on your laptop at the end of the day, you're probably not rebooting enough to keep up to date with security patches. Plan to reboot when you have some time (since some security updates can take a while to install). A good strategy may be right before lunch.
Up to date security patches are in important part of your cybersecurity foundation. Security patches are required by the MA Data Security Law, HIPAA, and other industry-specific regulations. One of the most simple things you can do to help stay secure (and compliant), is to get into a regular routine of weekly reboots.
Have you rebooted in the past week?