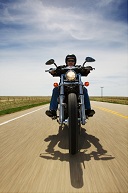 My laptop was running slow and I was starting to think about replacing it, and decided to upgrade to a solid state hard drive instead. Wow! What a difference!
I found a Samsung 256GB drive for a great price, and decided to follow the advice we give to customers. Performance is snappy and my system feels like brand new.
The process to physically install the new drive is simple and only takes a few minutes, but the data transfer is a bit tricky. Typically, we image old drive to the new drive, and this can take a while depending on the amount of data. In fact, the longest step in the process (around 7 hours), was decrypting the old drive (for security of mobile devices, we recommend full-disk encryption). This isn't active engineering time, but you do need to budget a time when you can just let the process run.
For my system, the straightforward image process didn't work, and we ended up re-installing the operating system, and I had to reinstall applications. We have done many hard drive replacements for Dells and HPs, so we don't know if this was specific to the Lenovo system, but in the end everything worked, so all was well (it just took a bit longer). Fortunately, many of my applications were downloaded, so I had a copy and just needed to re-install them. There was a lot of waiting for things to run, but the end result was great.
If you're getting frustrated with your old system, and you've already increased your RAM, then consider getting a solid state drive. Just find a time when you can be without your sytsem for a while, and next time you log in it will be like brand new.