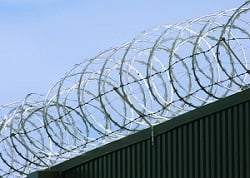 One of the strong recommendations we're making to our small business clients is to invest in gateway security to protect the perimeter of their network. Everyone these days knows how important anti-virus and anti-spyware protection are at the desktop, but far too often, small businesses only have a basic router protecting the entry to their network. With more sophisticated security threats cropping up daily, this level of protection just simply isn't enough.
While point solutions protect the individual computers locally, without gateway security, it's a bit like leaving the front door to your office unlocked. With gateway security, every bit of information entering and leaving your network is inspected against a constantly updated set of signatures for known viruses, spyware, trojans, worms, and other threats.
In July, the Wall Street Journal ran an eye-opening article "Hackers shift attacks to small firms". In the article, the author cites that in 2010, the U.S. Secret Service and Verizon Communications forensic analysis unit, which investigates attacks, responded to a combined 761 data breaches, up from 141 in 2009. Of those, 482, or 63%, were at companies with 100 employees or fewer. Visa estimates about 95% of the credit-card data breaches it discovers are on its smallest business customers. The big companies make the headlines, but smaller firms are definitely a target.
If your small business is still running on a consumer class router, it's time to start planning an extra layer of protection for the perimeter of your network.